Fish and Game Aquatic Team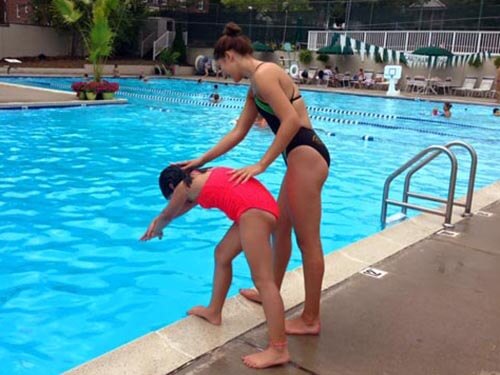 Meet the team
Terry Lopatosky
Director of Aquatics
Terry is returning as the Director of Aquatics for the 2021 season. She has been a Fish & Game swimming instructor for the past 8 years and has been teaching swim lessons at various locations for over 30 years. Other positions she has held include Aquatics Director for 5 years at a summer sleep away camp in Connecticut and teaching math and science to learning disabled students at the Craig School for 10 years. For the past several years, Terry has been working for the Lyndhurst Public School system as a Learning Disabilities Teacher Consultant. In her spare time, Terry enjoys kayaking and camping.
Mark Albarez
Group & Private Lesson Swim Instructor
Mark is a 2021 graduate of CHS. He has been swimming competitively for many years and will be swimming at Babson in the fall. Kyle has also competed at the National YMCA level. Mark has taught swim lessons at Minisink and the Summit Y.
aidan auer & kyle beebe
Head Swim Coaches
Aidan & Kyle will be coaching together for the 2021 season. Aidan (class of 2020) swam for the CHS team, as well as for the Madison Mariners. He is a long-time member of Fish & Game. This is his first season as a head coach.