Fish and Game Aquatic Team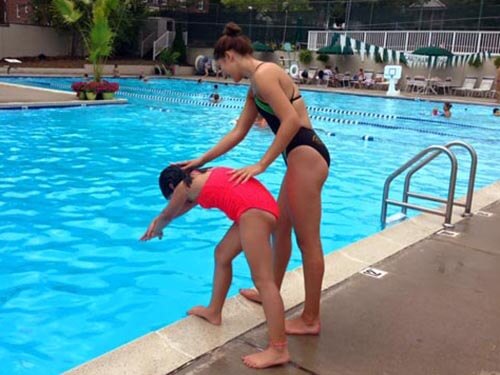 Meet the team
Terry Lopatosky
Director of Aquatics
Terry is returning as the Director of Aquatics for the 2020 season. She has taught swimming lessons at Fish & Game for the past 6 years. She has been teaching swim lessons at various locations for over 30 years. Other positions include Aquatics Director for 5 years at a summer sleep away camp in Connecticut, and teaching math and science to learning disabled students at the Craig School for 10 years. For the several years, Terry has been working for the Lyndhurst Public School system as a Learning Disabilities Teacher Consultant. In her spare time, Terry enjoys kayaking and camping.
Kristye Deter
Group & Private Lesson Swim Instructor
Kristye Deter is returning in 2020 as a member of the instructing team. She has been teaching at the Madison Y for 4 years. Kristye has taught Parent Child, ages 2-13, adult beginners and has done work with the Y's swimming special needs program, Super Kids. She is currently going to school at County College of Morris for Exercise Science.
Mickey McGrath
Swim Instructor
Mickey McGrath is returning for the 2020 season and is in her 3rd year as a swim instructor. She is a certified lifeguard instructor through the Red Cross and teaches courses at the Madison Area YMCA. Mickey is also an Assistant Manager at Fish & Game. This is her second season as a manager.
Amy Duren
Head Swim Coach
Amy will be returning this summer as the Head Coach. She has several years of coaching experience at Fish & Game as an assistant. She also has taught swim lessons and was a lifeguard. She grew up swimming in the Town and Country League, as well as many years of competitive swimming experience. She swam for Chatham High School and participated in club swimming in the area. Collegiality she swims for Bates College in Maine.