About Fish and Game Swim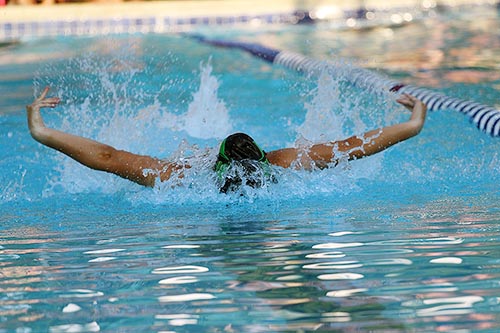 Memorial Day marks the start of summer at Fish & Game. The swimming pool becomes energized with exciting, competitive swim meets, swim lessons and serious socializing by our membership.

Our swim team competes in the Town & Country swim league which has been a tradition for quite some time. In addition to our youth swim programs, our beautiful pool is the perfect haven for families and singles of all ages to cool down and enjoy the summer season.
Aquatic Amenities
...25yd saltwater pool with designated diving area and separate saltwater baby pool
Kids can free swim, join the summer swim team, and take private lessons.

...fully certified aquatic staff

...inviting surroundings, complete with lounging areas & full locker room amenities

...social events for children, adults and families
F&G offers a variety of events all year long. See upcoming events on our website/app calendar.
...the flexibility to add an additional caretaker to your family's membership
This option allows your caretaker to bring the kids to the pool without you! Sign up at Guard Shack.