Tennis Private Lessons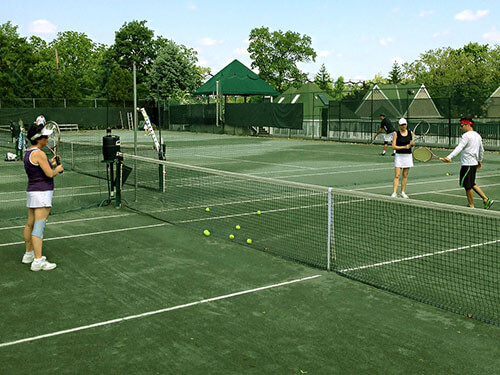 A private tennis lesson is a one-on-one or small group customizable session that allows players of all ages and skill levels to hone in on their specialized needs. Whether you are picking up a racquet for the first time, strengthening your individualized strokes, working on game strategies, or preparing for competitive league play, the tennis staff is ready to help you meet your goals.



Email Scott Veith (sveith@fishngame.org) to sign up and/or for more information.
Lesson Rates 

| | | |
| --- | --- | --- |
| | F&G Member Rate | Non-Member Rate |
| 1 hour, 1 player | $75/person | $90 |
| 1 hour, 2 players | $45/person | $55 |
| 1 hour, 3 players | $33/person | $40 |
| 1 hour, 4+ players | $30/person | $35 |
| | | |
| --- | --- | --- |
| | F&G Member Rate | Non-Member Rate |
| 1/2 hour, 1 player | $45/person | $55 |
| 1/2 hour, 2 players | $28/person | $34 |
| 1/2 hour, 3 players | $20/person | $24 |
| 1/2 hour, 4+ players | $18/person | $22 |