Fish & Game Meet the Director!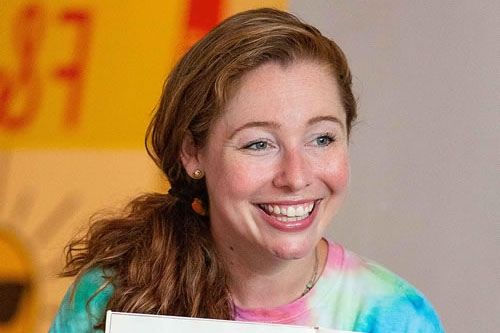 Sloane Lipson (formerly "Miss Harris" at WAS) is thrilled to be bringing her Summer Camp program to our club again next summer! In addition to being the Creator, Program Owner & Director of Camp F&G, Sloane is a Mommy to an amazing 7 year old little guy and a part time teacher & tutor. Before changing to a part-time career and being a full time Mommy, Sloane was a beloved 3rd Grade teacher, in an inclusion classroom, at Washington Avenue School in Chatham, for 5 years! In addition to teaching, Sloane ran many school and after-school programs at Washington Avenue School. One of her most notable programs was the WAS PLAYERS Musical Program that she created. She directed and choreographed 100+ students, K-3, in 5 musicals, alongside wonderful parent producers. Sloane holds a B.A. in Psychology, is a Certified Elementary School Teacher, has a Masters of Arts in Teaching and is EPI-PEN, FIRST-AID, CPR, AED certified & is highly experienced with Asthma AERO Chambers. It goes without saying, she LOVES working with children and truly enjoys helping them build confidence and develop strong self-esteem. Sloane is very excited to bring her extensive camp expertise, attention to detail and love for children, to F&G again this summer. She has developed and created a fantastic Summer Camp program that has developmentally appropriate FUN for everyone! From tennis lessons to sports & games, to arts & crafts, science experiments, to cooking in the kitchen, swimming in our beautiful pool, to water balloon fun on the grounds, Sloane is bringing an exceptional camp experience to our members' children and all other children from the surrounding communities! Sloane Lipson, along with her tremendous staff of experienced counselors, will bring FUN in the SUN to our club.

If you have any questions, feel free to contact Sloane, @ summercamp@fishngame.org at any time.